It's a brand new year, and after plenty of planning and pivoting, brands and buyers are ready to take on a new market season. But, as a safety precaution, some brands have withdrawn from shows, while some shows themselves have been canceled altogether.
Menswear fair Pitti Uomo took place as planned in January of this year, but not without facing a few challenges. Raffaello Napoleone, CEO of Pitti Uomo, hoped that this year's event would regain the attendance levels reached prior to the pandemic, but new figures show that there were less than half of the menswear brands in attendance in comparison to earlier years.
When it comes to conducting business in person this season, brands are evaluating several risks: potential infection, decreased buyer foot traffic, and increased costs due to heightened safety protocols. In light of this, brands are increasingly taking advantage of B2B platforms to meet their business goals in lieu of physically attending events. In fact, 70-90% of B2B decision-makers prefer remote human interactions or digital self-service ordering to traditional face-to-face market appointments with sales reps.
For brands and buyers interested in continuing with the hybrid selling approach, we have created a checklist to ensure success this tradeshow season. Bring the trade show floor to your device with the assistance of a sophisticated, all-encompassing B2B platform so you can continue to maximize your sales.
Replicate in-person sales online with highly interactive virtual showrooms that allow you to bring the showroom to your buyers with clickable hotspots, 360 imagery, and time-stamped videos that allow you to shop products as they appear in the video.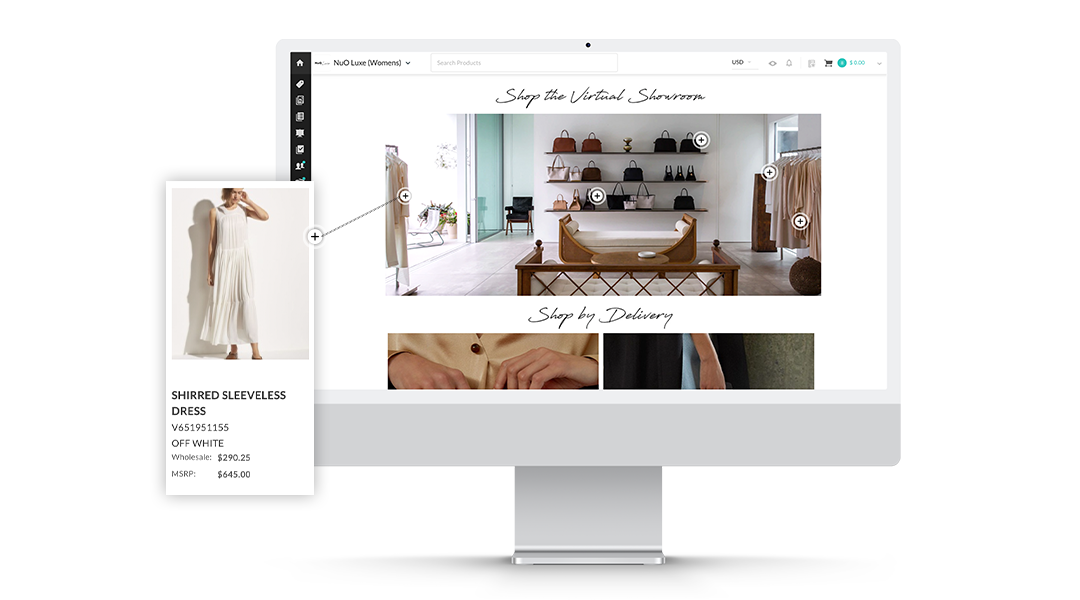 2. Always-On Global Digital Marketplace
The wholesale buying process relies heavily on trade shows. They provide an opportunity for brands to connect and make plans for pre-season orders.Though navigating trade shows this season is tricky, you don't have to lose momentum. Digital Marketplaces offer retailers all over the world the opportunity to discover new brands and shop for the latest products all year long. Expand your reach with a digital marketplace so you can capture round-the-clock sales.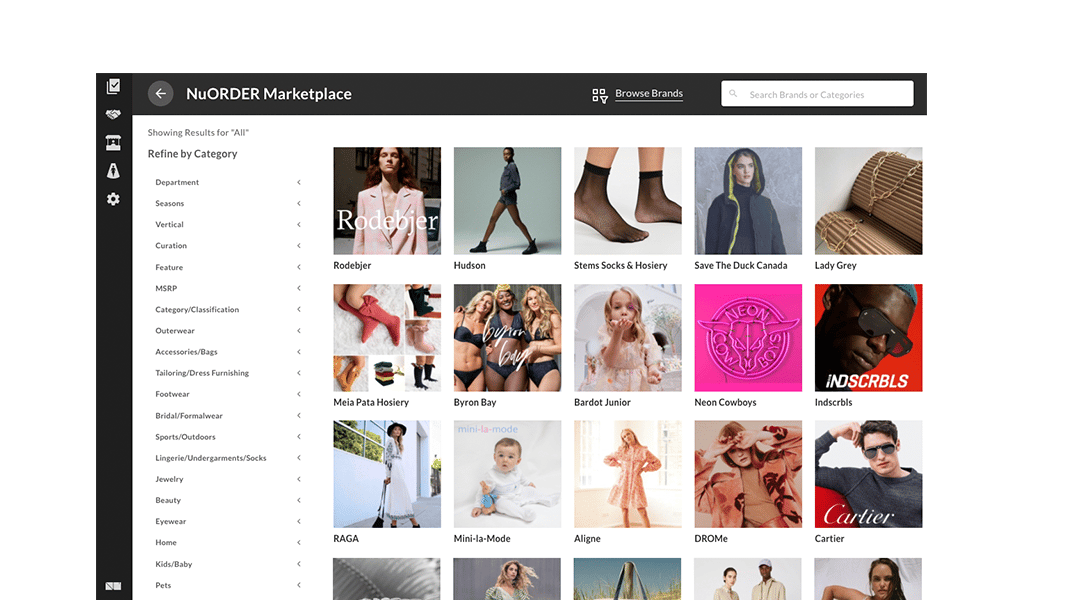 Empower your sales reps to close deals faster with customized digital linesheets. Creating linesheets is fast and easy with the right B2B platform. You can customize a catalog for a particular season or collection for your buyer. Collaborate with buyers on final assortments to deliver the best product curation and experience.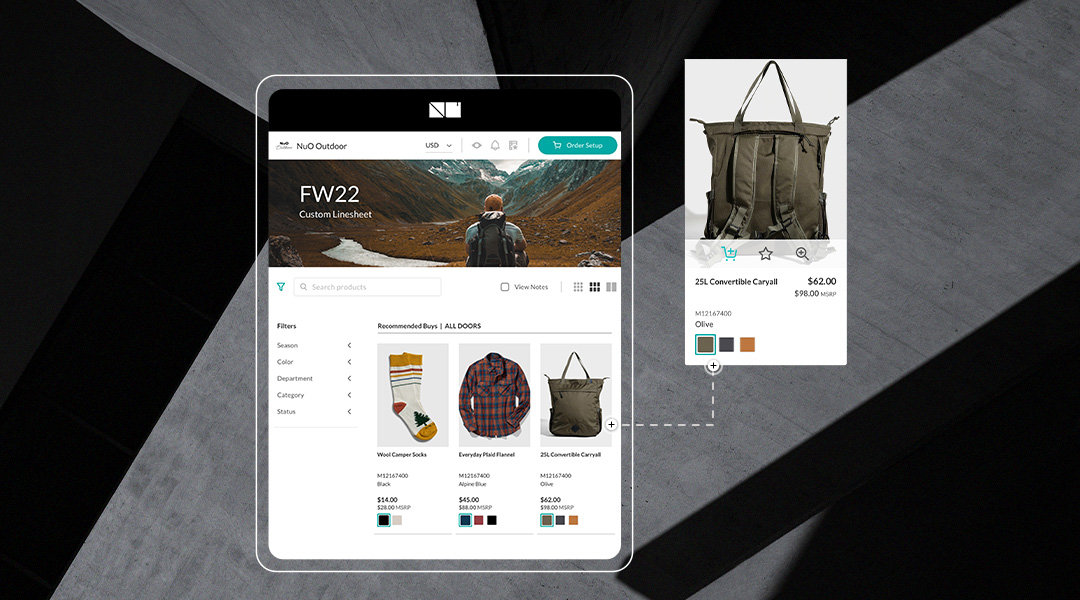 Don't let world events stop you from maximizing your sales this season. With the right B2B platform, you have the wholesale event that never gets canceled at your fingertips. Equip your wholesale strategy with NuORDER by Lightspeed, where you can hold market appointments, share new collections, and capture orders—from anywhere.