The digital transformation from recent years has ensured brands and retailers must continue to partner closely and strategically to stay competitive. In this report, tune into data from over 7,200 global retailers and customers to learn why both brands and retailers must leverage omnichannel to win in a shifting retail landscape.
Want to skip ahead? Click below to get your copy.
Omnichannel is a key growth strategy
The rise of eCommerce has seen omnichannel solutions become more important than ever. According to the report, global retailers respondents that offered both online and in-store retail saw the greatest year-over-year revenue growth.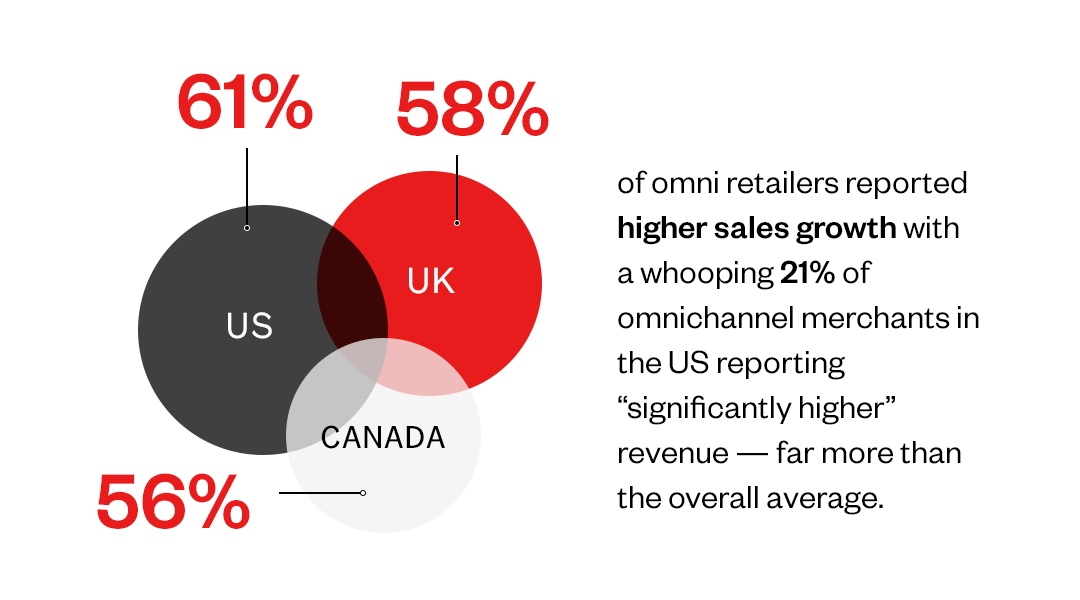 Though these brick-and-mortar retailers found great success, they did rank labor shortages as one of the greatest challenges they faced after two years of disruption.
How did they cope?
Point of sale terminals, scheduled pickup, and improved inventory management systems were all options that retailers utilized through omnichannel commerce solutions and B2B technology to create a central hub for purchasing, tracking, and managing inventory, thwarting the stresses of labor shortages.
Retail technology boosts pandemic sales
Despite pandemic woes affecting business, retail technology proved to be an integral tool in supporting sales.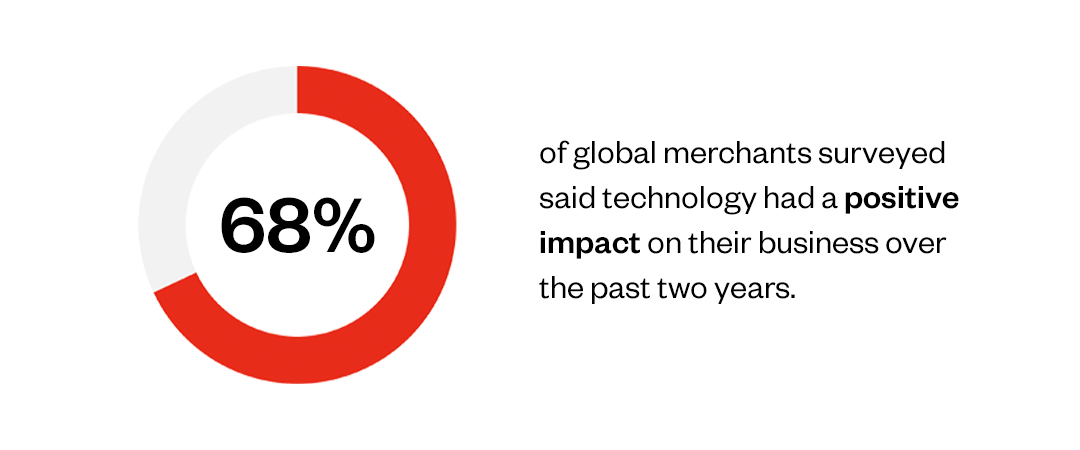 The most popular tactics with the greatest influence were eCommerce, inventory management technology, and loyalty programs.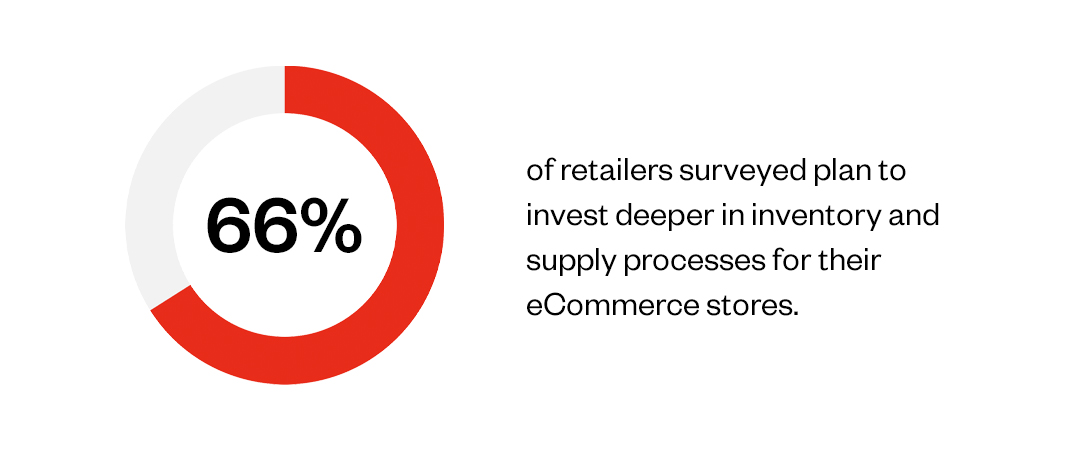 As retailers continue to invest deeper in eCommerce, the report notes that retailers need to maintain optimal stock levels in the face of delays and inflated supply costs with inventory management being a key tech priority.
Changes in shopper behavior
Alongside the increase in technology adoption amongst retailers, shoppers experienced their own revolution during the pandemic in relation to investment, behavior, and loyalty. The report states that shopping locally is a bigger priority for shoppers now.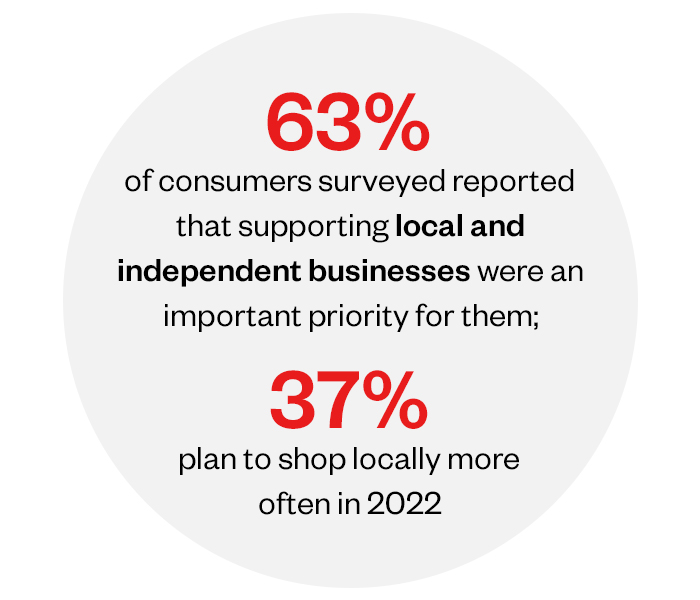 This makes eCommerce a great opportunity for independent businesses to expand their customer base and reach across additional sales channels.
Additionally, the report notes that 42% of global customers surveyed asked how they discovered new products said they shop brands they know and love. The report signals that this is an opportunity for brands and retailers to deepen their relationships with customers with loyalty programs offering participants exclusive benefits. 30% of consumers said free shipping motivated them to spend more.
The report offers a tip to try free shipping above a certain order value to protect margins and encourage higher spend.
Wrap Up
The past two years were tumultuous, but with the rise of eCommerce, brands and retailers have opportunities to expand their businesses and reach more consumers with omnichannel solutions. We're coming together with Lightspeed products to offer an automated omnichannel retail experience so that you can start selling fast on any channel, save hours of manual entry, and get accurate inventory data. You can read more about the Lightspeed x NuORDER integration here.