Congratulations — You successfully scheduled appointments with your buyers before the trade show, saw all of your current buyers, and you met with prospective buyers during your time on the trade show floor.
But, you can't put it all behind you yet. There's one phase left to complete: Post-Show Follow-Up.
Behold: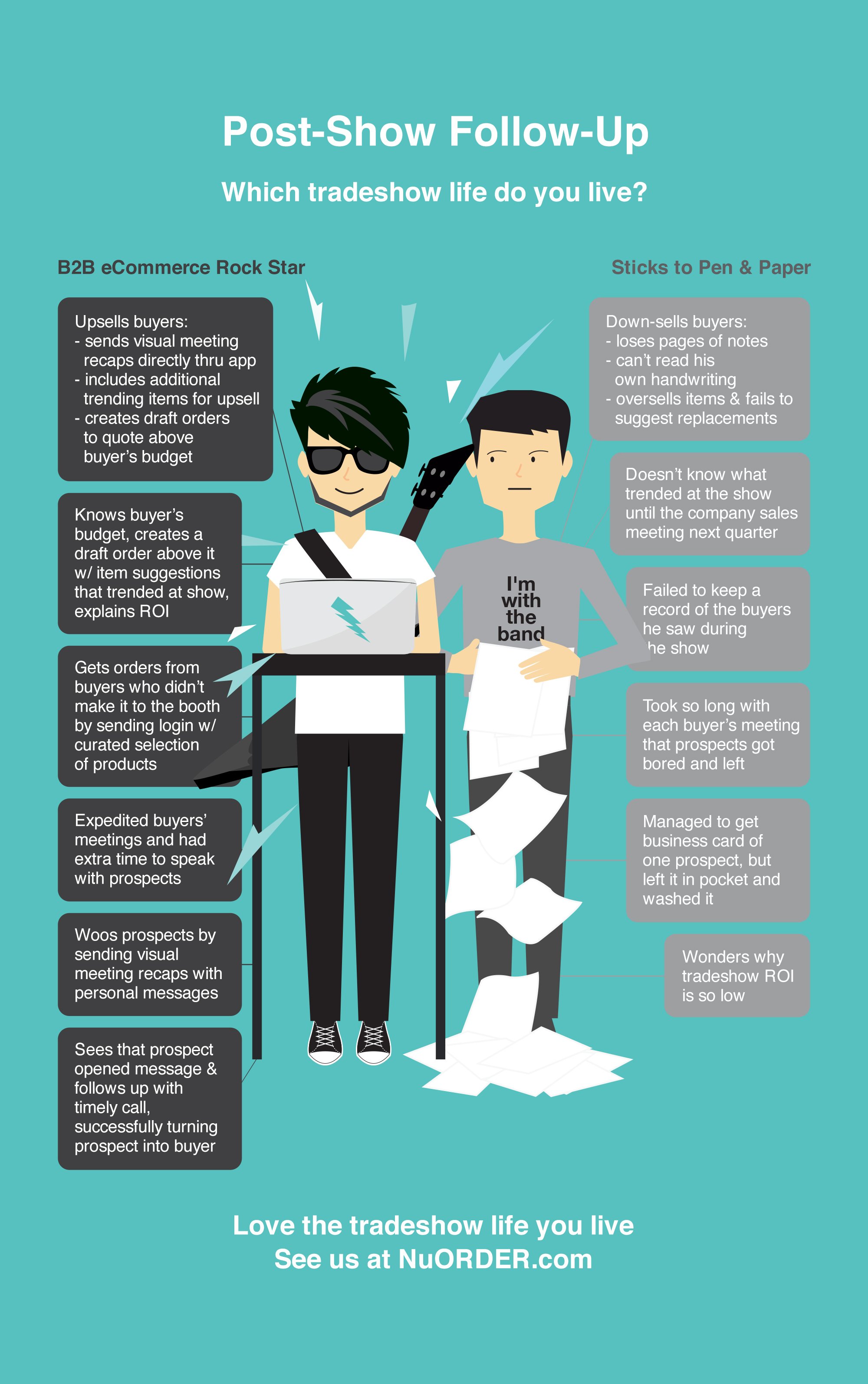 Are you wondering what the two guys in the infographic were up to during the trade show? See for yourself!