It is more important now than ever to make data-driven decisions for your business. In this article, we're highlighting key occurrences in the fashion industry, what we've learned from pivots made to adjust to new environments, and the data you need to continue making smart business decisions of your own while the industry is in flux.
Overcoming supply chain pressures

We've all seen supply chain pressures grow exponentially over the past year.
However, many of our industry's current logistical issues have roots that go back long before the present day. But today's brands can no longer run successful businesses without a game plan to overcome these challeges.
Now, it's all about streamlining lead times, optimizing inventory flow, and anticipating demand. This trend is expected to continue, making the digitization of supply chains an essential aspect of maintaining a wholesale business.
"It has been difficult to plan inventory flow with much precision... We do not expect those conditions to change any time soon."

ERIC NORDSTROM, CHIEF EXECUTIVE, NORDSTROM
What's the data saying about retail today?
It's all about providing customers with the right experience, in-person and online.
Instore experiences are becoming more and more focused on personalization and maintaining inventory of the right size and product. For Cidade Jardim, a Brazilian retailer with tenants like Louis Vuitton and Christian Dior, they have gone the route of presenting their latest products to customers while offering exclusive lunches and dinners.
A growing preference for shopping digital + in-store
Retailers are melding their online and in-person shopping experiences by offering products from brands that can be purchased through both sales points. Having the ability to stock products in a central location for both online shoppers and delivery to retail stores reduces logistical challenges while enabling customers to easily access the merchandise they want.
How eCommerce fits into today's retail experience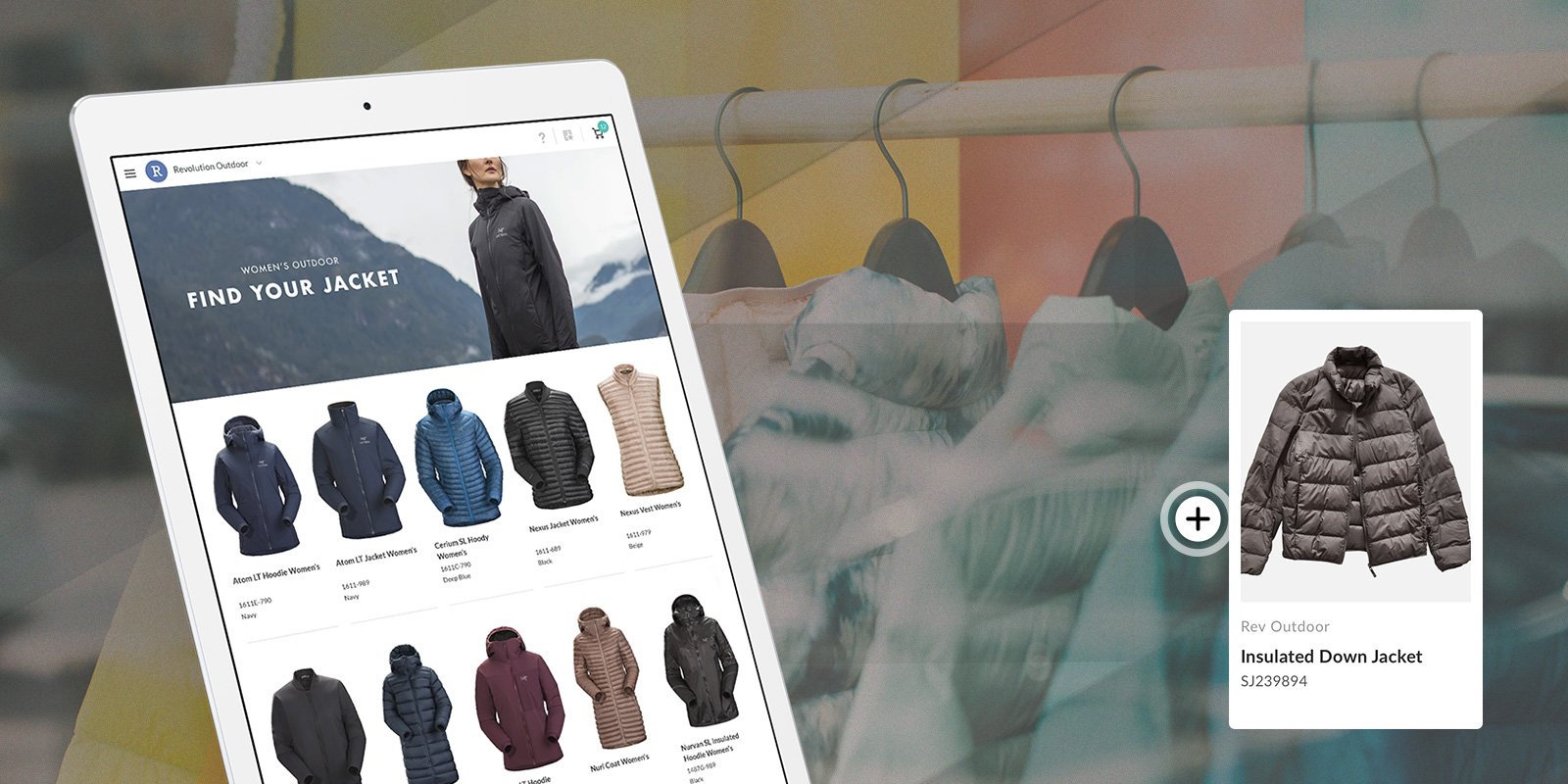 Over the past two years, businesses have accelerated their efforts to go digital to accommodate for life under the pandemic. But this doesn't just stop at B2C transactions.
Nearly two-thirds (65 percent) of B2B companies across industry sectors now offer e-commerce capabilities, defined as fully executing a sales transaction online. This is up from 53 percent in early 2021.
So not only are B2C transactions deepening hybrid experiences but so are B2B companies.
What does this mean for brands, and how can brands leverage this info to grow their wholesale business?
The Data Behind Digital Selling Today
We've gathered data from our platform into our new Data Trends Report: Wholesale at a Glance, where you can find highlights about the shifts in B2B eCommerce, and ultimately be better informed about digital selling in 2022 and beyond.
In this report, you will see buyer activity in our platform and how it has changed from pre-pandemic to present. We track key metrics such as average order value, prebook orders vs ATS sales, and more so that you can strategize with data backed insights.
Download your free copy here or by clicking the button below.