Over the last year, we've seen Virtual Showrooms evolve into an essential aspect of running a modern-day wholesale business. In this post, view real brand examples from our Virtual Showroom Inspo Guide featuring Jonathan Simkhai, PatBO, and Nobis.
Here are the key takeaways from Vol. 1 of this Inspo guide:
Make strategic use of carousels, videos, images, and shoppable hotspots
Find the best placement of assets for a presentation that flows smoothly
Maintain consistent imagery and layouts throughout your brand portal
Strategic Hotspot Placement
Luxury womenswear brand Jonathan Simkhai takes careful consideration when placing hotspots throughout their content. By selecting imagery with enough space, they're able to consistently place their hotspots in familiar locations throughout their brand portal. When a retail buyer is ready to buy, they know exactly where to click to add an item to their assortment.
Side-by-side Dynamic Shopping
Virtual Showrooms give brands a great opportunity to insert dynamic assets that convey their story to buyers. Brazilian brand PatBO makes full use of video, static imagery, and hotspots to artfully tie together the essence of their products. With more ways to view their products, buyers can get a better understanding of how the product fits and easily decide to add items to their cart.
Product Walk-throughs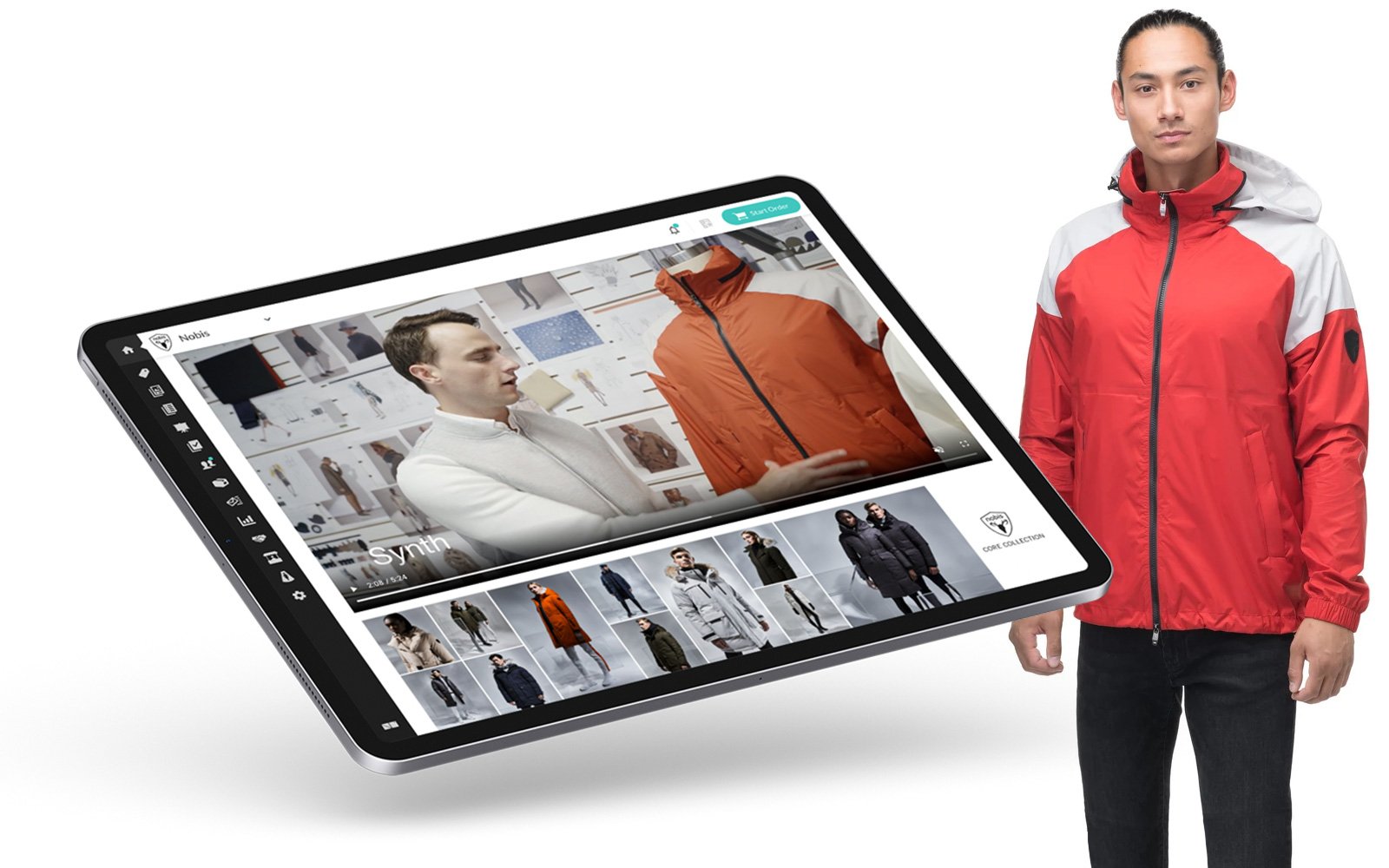 Outwearbrand Nobis gives buyers a product walkthrough on their brand portal with a video introducing the collection, highlighting fabric details, and explaining key features. At the bottom right of their portal, they add an easy-to-access link to view their entire core collection. Their layout is an informative and intuitive experience for buyers shopping their brand online.
Looking for more Virtual Showroom inspiration? Click here or below to download Vol. 1 of our guide.