We're launching a new educational series with everything you need to know about effective wholesale strategies in a digital era. Gone are the analog pen and paper catalogs and strictly in-person trade events and shows, brands and retailers are adopting digital solutions at an unprecedented rate, and there's a lot to learn about successfully leveraging these new tools.
Enroll for free in the Nu Rules of Wholesale educational course to get a behind the scenes look at the data, brand learnings, and creative tips for effective virtual selling, all delivered straight to your inbox.
Take on the new year with confidence and learn how to:
Communicate your brand's story through virtual showrooms

Achieve greater ROI by understanding

wholesale buyer

expectations

Stay connected with retail partners with creative online strategies
Virtual Selling Is Here To Stay
Industry data reports 71% of brands and retailers are utilizing a B2B solution for their wholesale business. This shift follows rising buyer expectations and the necessity for easy-to-use, visually appealing, and data-driven digital wholesale platforms.
Over the coming weeks this course will break down:
Real examples of brand homepages and virtual showrooms
Creative methods brands are using to showcase their lines
Team training for better selling and deeper retail partnerships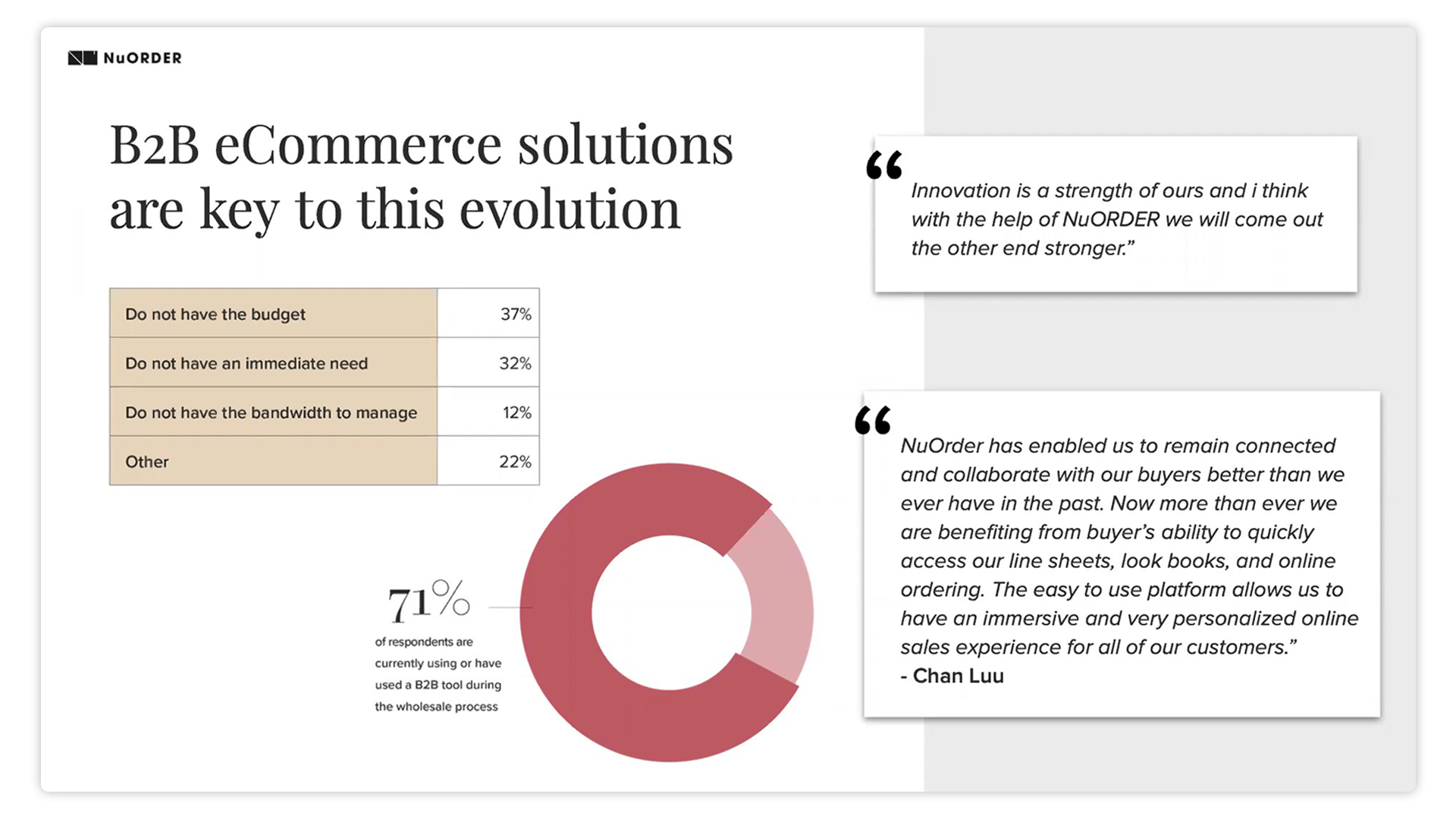 Learn From Real Industry Insights
We built this series around data from brands and retailers across multiple verticals including luxury, fashion, outdoor, footwear, and more. Use their insights to level up your virtual selling with ideas on:
Preparing digital assets that are easily shareable
Highlighting the inspiration behind your collection
Conducting winning virtual market appointments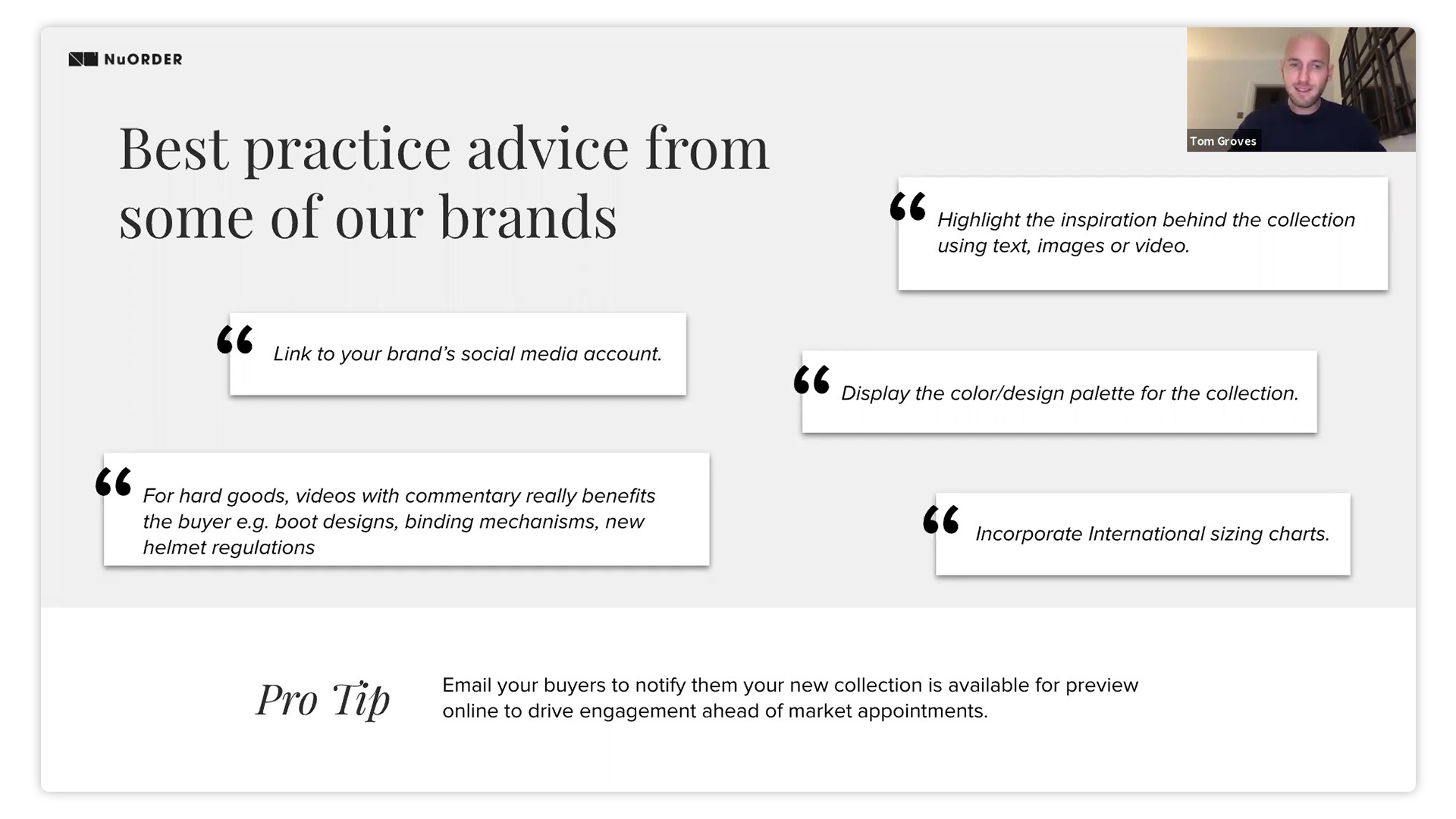 What Matters Most In The New Year
Collaboration is the driving force behind success in the new year. Get to know your retail partners and how their needs are changing on a consistent basis. Digital B2B platforms remain mutually beneficial for their agility, reliability, and forecasting abilities. Together, brands and retailers can quickly adapt to consumer demand with a tech stack that streamlines and improves the entire wholesale process.
We'll teach you how to build a collaborative commerce experience by:
Evaluating your tech stack based on buyer expectations and needs
Implementing flexible payment terms that nurture relationships
Maximizing platform features for a customized shopping experience