Messy spreadsheets, wasteful samples, whiteboards, and scattered data systems have been the industry standard for how brands curate merchandise in their stores for years. But these traditional methods of planning assortments have become laborious and time-consuming — especially when trying to accomplish this successfully across multiple stores with differing needs. Retail is only successful when shoppers are encouraged to buy. This is accomplished through the right assortments meeting the right consumer at the right time and place. Modern merchandising tech is the only path forward for delivering the best assortment. That's why we're bringing you our latest tool.
NuORDER Assortments
Our tool gives brands the ability to optimize their assortment to plan for the right mix of products in the right place at the right time. According to a Cotton Incorporated Lifestyle Monitor™ Survey, 66 percent said they wish apparel brands and retailers knew more about what they like and how they shop. A more localized assortment ensures customers can find what they're looking for, helping reduce markdowns and increase overall margins.
Curious how this tool helped Brunello Cucinelli write smarter buys? Click below.
Why We Built it for Brands
Fashion tech innovations, such as virtual environments and smart mirrors have enhanced in-store shopping experiences for customers, but we believe the planning process behind merchandising is the best starting point for improvement.
Though not as enticing, it's time for brands to invest in tech that better forecasts and tailors their assortments to avoid overstock and keep margins high. Brands who have already invested in tech that calculates the right production and how much stock to allocate found that inventory predictions improved by 20%!
By combining the power of accurate forecasting with a visually immersive assortment planning process, brands can revolutionize their approach to inventory management and enhance the overall shopping experience for their customers. Humans are visual creatures and consumers are visual shoppers. Why not also make the assortment planning process a visual experience? We've seen very few technologies tackle this problem so far and we've set out to change that.
"Our new assortment planning solution is a game-changer for brands. Enabling them to visualize what each store assortment will look like, combined with the ability to slice and dice data by any product attribute to make more informed decisions, is really something that's never been done before. NuORDER Assortments empowers brands that own and operate multiple retail locations to optimize their inventory allocation, identify merchandising gaps, and make more informed decisions—all in one unified platform. This technology has been successfully utilized by our esteemed retail partners, including Nordstrom, Saks, and Macy's, and we're excited to bring its benefits directly to brands themselves."

Heath Wells, General Manager, B2B at Lightspeed
Key features will enable brands to:
Identify & Fill Merchandising Gaps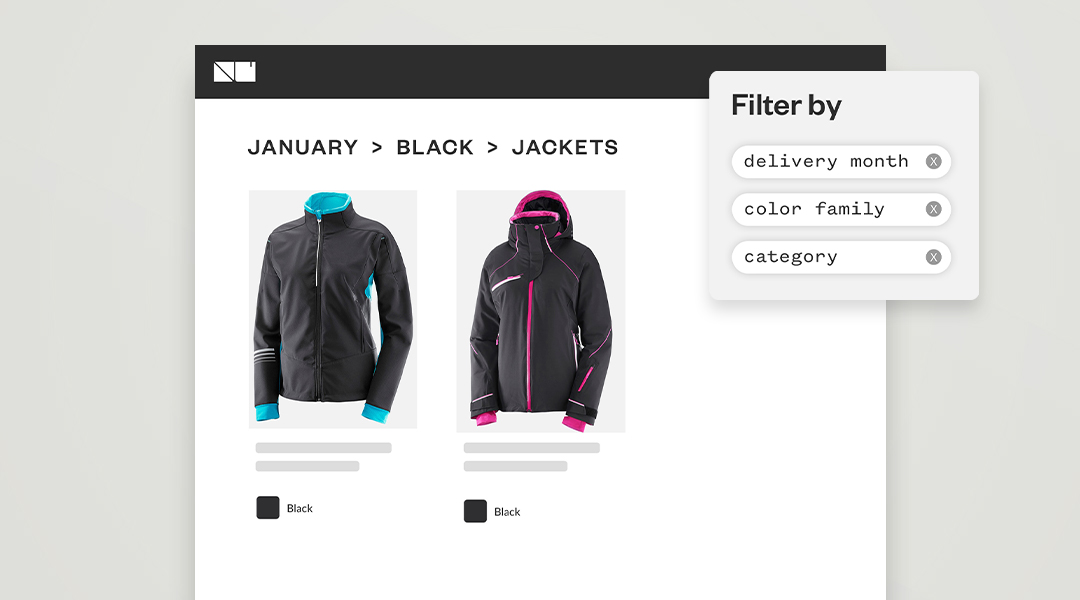 The manual way of operating leads to a near impossible task of optimizing the right assortment for each store and finding gaps to fix or fill.
Deliver merchandise that provides each store with its own unique POV to captivate customers and meet their specific needs and interests.
Conduct visual style-outs with increased visibility. Roll-up and review plans by store or any product attribute.
Streamline Product Allocation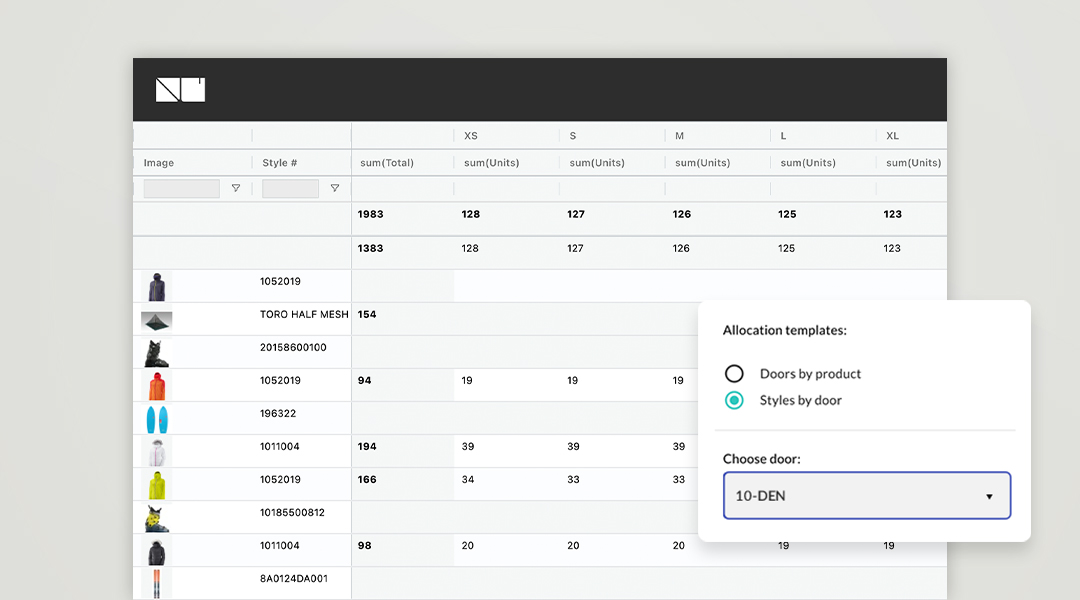 Maintaining the right inventory has been a struggle for brands in the past few years. In fact, advisory firm, Gartner predicts that retailers overall will aim to hold 30 percent less inventory by the end of 2024. Avoid going out of stock and overstocking.
Use pre-set size curves and bulk distribution to more accurately allocate products across stores.
Boost Productivity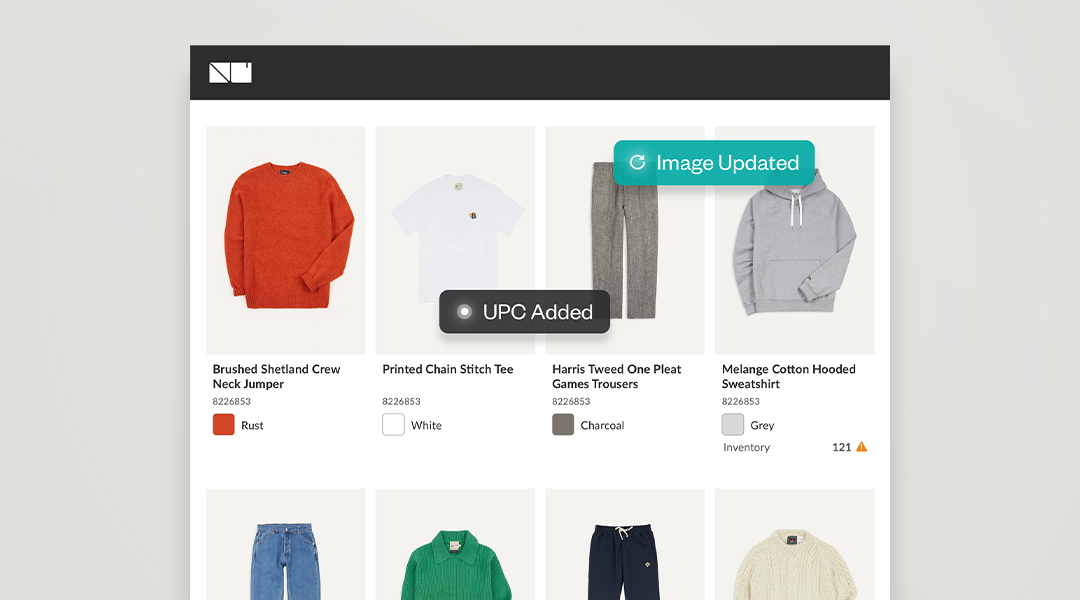 Spend less time on manual data entry. Robust ERP and backend integrations feed up-to-date product data into the platform.
Wrap Up
Your customer wants to be engaged with your brand and find the right products tailored to their needs. Their satisfaction depends on the thoughtfulness and accuracy of your assortments. It's time to take your merchandising into the 21st century. Harness the power of a visual and collaborative tool to optimize your merchandising and increase margins.
To learn more about how to empower your team with this time-saving tool that enables them to visualize, collaborate, and build assortments more easily, click here.