No advertising platform lasts forever. Radio gave way to television. Network TV has given way to streaming and YouTube. And time marches on in every platform, including digital marketing. Soon, Google and Apple will introduce new privacy measures to limit third-party user trackers and sharing information across different apps. This is forcing brands to find other platforms for advertising, like Instagram, TikTok, and Facebook.
But there's a problem with so much money moving to these platforms. It drives prices up. On Meta, CPM is up 61% year-over-year. On TikTok, YoY costs are up 185%. Effective as these platforms are, higher costs always create a smaller margin for error. If your ads hit, they might justify the cost. But only if they hit.
That's why today's fashion brands are shifting their digital marketing efforts. Sponsored ads, increasingly expensive, are giving way to a few new trends, as Business of Fashion recently noted:
Working with influencers can drive the kind of conversion power you might previously expect from paid ads

Free social media works—

if

fashion brands can use platforms like Instagram and TikTok to tell a unique story and cement their reputation

The more "organic" your brand's content is, the more you can diversify from paid ads and leverage lower-cost audience growth opportunities
If your brand has relied on paid platforms in the past, what does this digital evolution look like? And what are the practices that can help you build your fashion brand in a noisy digital environment?
How TikTok is Winning Fashion's Love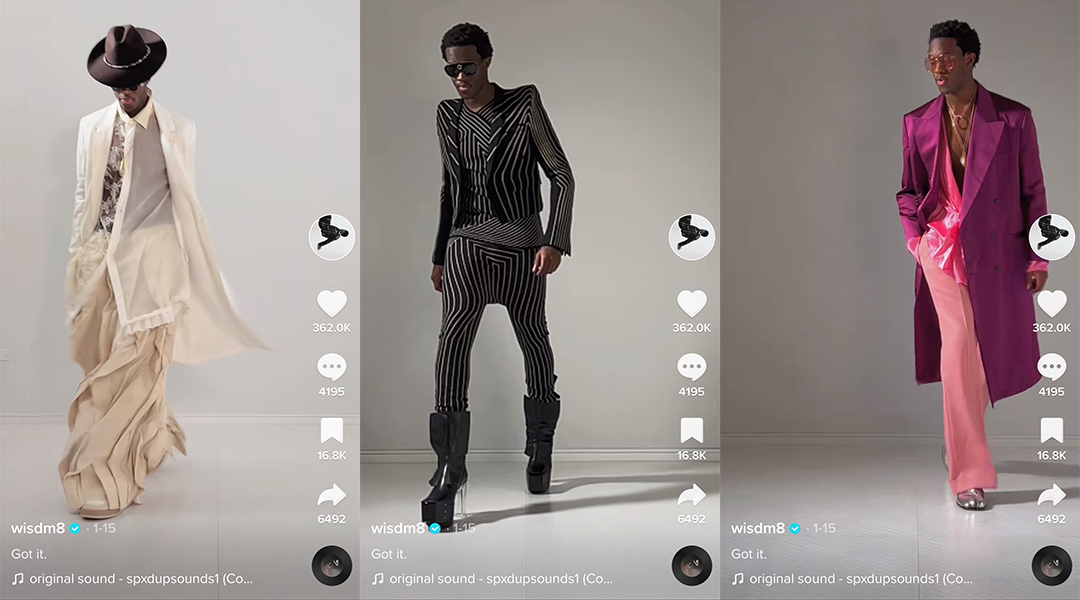 That TikTok is great for fashion isn't news. Any visual platform (like Instagram) has been great for brands who need to connect with influencers or show off their products. But TikTok's engagement levels (micro-influencer engagement rates of 17.96% compared to 3.86% on Instagram) solve the return-on-ad-spend problem almost immediately.
Follow the money. It doesn't hurt that TikTok is emerging as a "low-cost marketing tool," as Vogue Business notes. And TikTok already has its finger on the pulse of fashion—or vice versa. Wisdom Kaye, a fashion influencer who built his reputation on TikTok, earned a contract from IMG Models.
Said Jeni Rose, senior VP at IMG: "Unlike other social media platforms, a lot of the content remains unfiltered or unedited. That, coupled with a predominantly video-based format, allows us to quickly get a glimpse of someone's personality."
For fashion brands, that means telling stories. Figures like Simon Porte Jacquemus show behind-the-scenes looks at their creative process. This kind of transparency and behind-the-scenes exclusivity builds trust—and ultimately, an audience.
What's Next for Fashion in the Digital Marketing Landscape?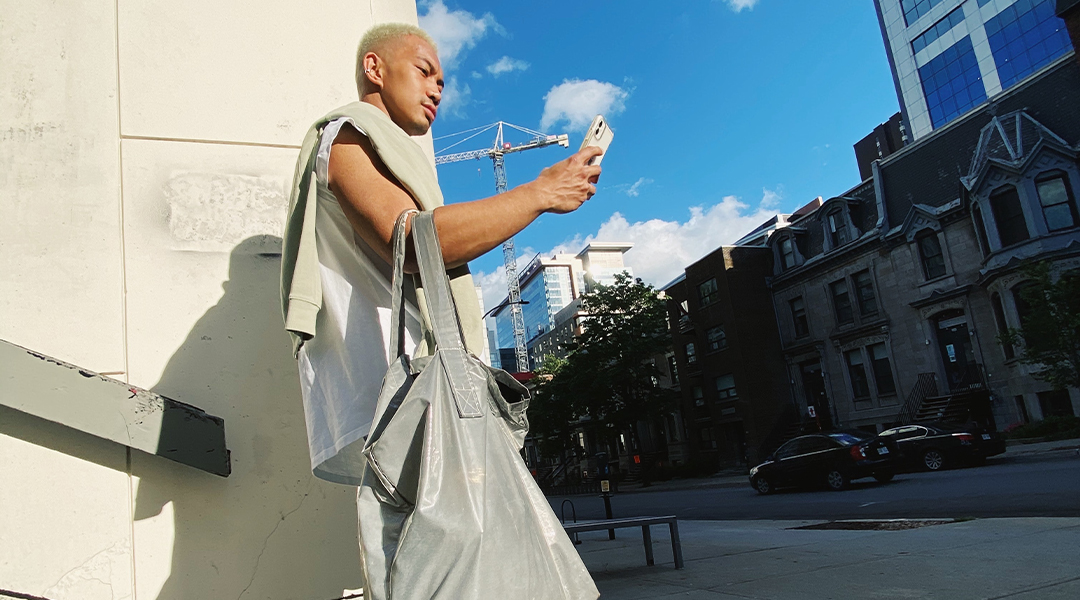 The digital "shakeup," as Vogue Business puts it, is simple: higher costs for digital ad targeting are shifting trends to social media and influencers. As Google shuts the door on third-party data trackers, the next fashion brands are going to find success by forging genuine connections between influencers and audiences.
Simply put: which brands are telling the best stories on social media?
As Ben Fischman, chief executive of M. Gemi told Vogue Business: "what's old is new again." He was referring to storytelling coming back to the forefront. And for now, TikTok has emerged as fashion's go-to marketing platform for brands with a story to tell.