It doesn't matter what business you're in—chances are, your costs are up. In fact, McKinsey reports that inflation has become the number one concern for business executives in recent years. Because inflation affects everything it touches, there are concerns for businesses across the board, including:
Higher-cost materials

Higher shipping and freight costs

Labor shortages

Currency fluctuations
Where can a brand in a wholesale business like yours find the cost savings to mitigate these effects? Let's dive in.
Self-Service Buying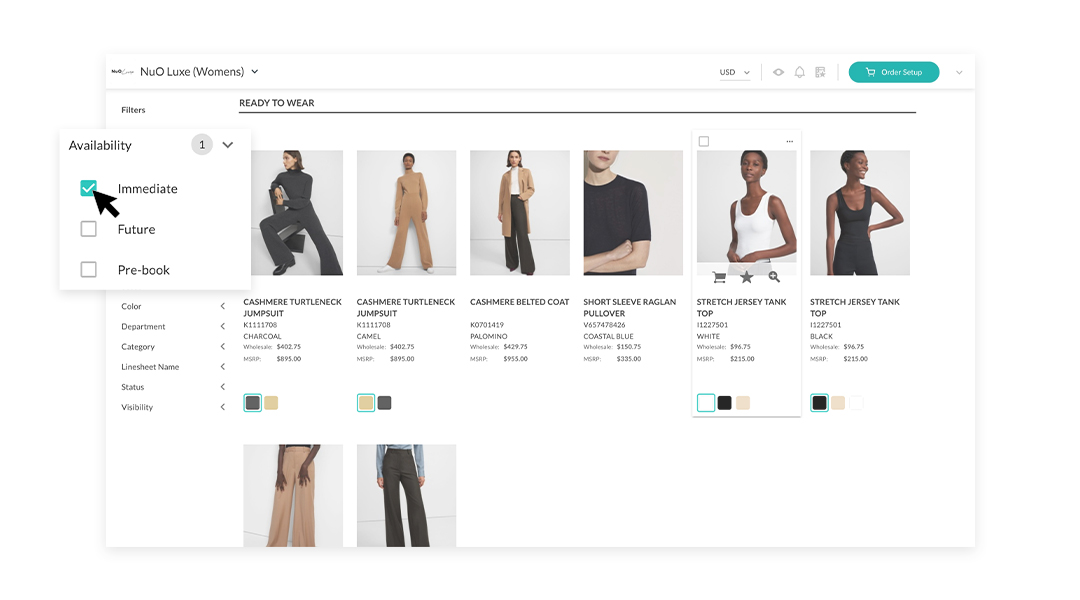 In the digital age, injecting a sales rep into the sales cycle can disrupt an otherwise smooth buying process. An experience most buyers want to avoid. We've previously noted that 61% of buyers prefer to get information on their own. And 67% of B2B buyers said they preferred buying without a sales rep.
Self-service buying solves both of these problems. Rather than looking for new sales reps in a labor-short market and adding unnecessary costs to your bottom line, you can integrate self-service buying for B2B buyers on your NuORDER platform. Here are some ways to make your website more self-service friendly:
Allow for filtering by category

Create "inspiration boards" to offer suggestions

Curate custom linesheets of past buys or high-selling products

Include "buyers also browsed" recommendations for cross-selling with different categories
Automating Manual Tasks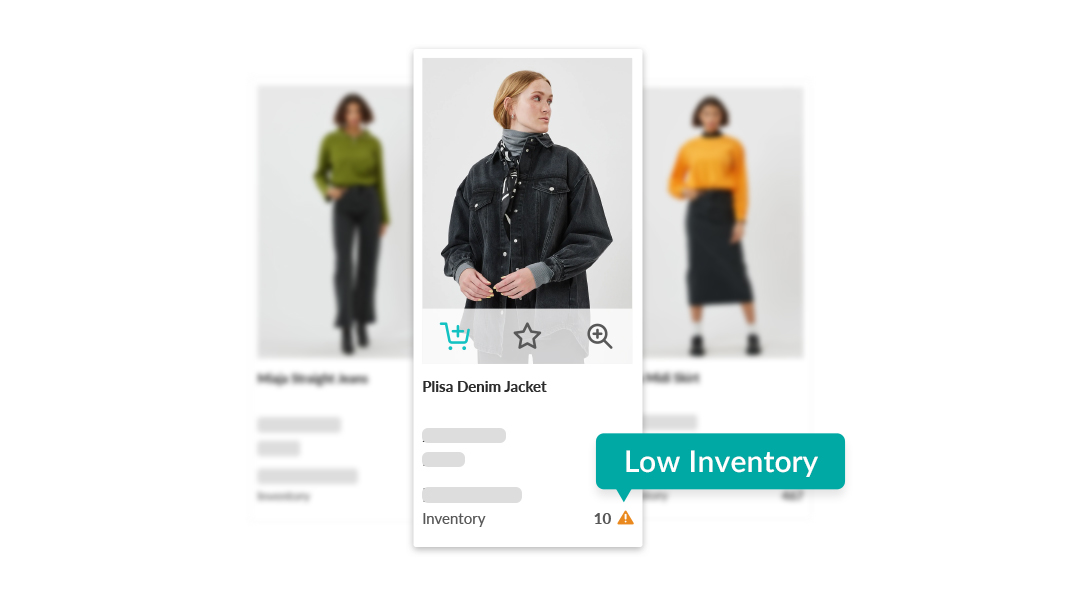 Time is money. Free your team to focus on more productive tasks by implementing automation where possible. For example, manual data entry when a customer makes a new purchase adds to the "friction" your business experiences every time you make a sale. Instead, integrate your ERP with your B2B eCommerce platform and let data entry occur automatically.
With a B2B eCommerce platform like NuORDER, you can also automate your inventory updates, saving time over manual checking. When a customer places an order, NuORDER can capture and track data with suppliers, inventory, and a customer's history to ensure everything is working smoothly.
Sample Reduction
If you're using too many samples in your wholesale sales process, consider reducing these costs by changing your focus. Maybe you'll only produce and send samples to trade shows and high-value accounts.
3D modeling also helps reduce sample waste. By creating virtual samples instead of physical ones, you can cut down on production and shipping costs for one-off samples as well as streamline the process of concept design to sales in-store. This also positively influences sustainability practices for brands. By using NuORDER, you use 3D modeling software to generate realistic renderings and zoom in on details. This can save time and money while promoting better eco-friendly practices for your brand.
Mitigating Rising Costs in an Uncertain Environment
To address the rising costs of business, you'll have to get creative. McKinsey recommends addressing your end-to-end cost-to-serve numbers to see where the most expensive points are in your supply chain. They also recommend using the next generation of tools to improve your costs and find savings by automating your processes.
To do that, you'll need a B2B selling platform. You'll also need a 360-degree view of everything going on with your sales and inventory. Work with NuORDER to get a sense of where your costs are coming from—and immediately start lowering them for a more profitable 2023.