NuORDER's 2023 State of B2B Commerce Report is out, featuring a sample of 267 respondents who provided their answers in late 2022. Their professions ranged from sales (44%) to IT (11%) and marketing (9%). What did they conclude about the world of B2B commerce and where it's headed? Below, we'll dive into the results and how they jive with retail, fashion, and B2B buying in 2023.
Want the full report? Download below.
Overcoming Wholesale Challenges in 2023
Apparel is moving off the shelves, and estimates suggest the global fashion industry will generate $1.95 billion in revenue in 2023. Yet that growth doesn't mean every brand is growing at the same pace. For instance, some brands have shifted away from straight DTC selling to wholesale, which involves reorganizing business and talent.
That's because retail buyer and seller trends are changing. As Vogue Business's Index Survey notes, 31% of luxury consumers find new brands through online multi-brand platforms. Our State of B2B report found that meeting consumers on these terms was both a high priority—and a major challenge.
Here's what the report said:

These brands have approximately half of their orders automated which helps with problems like data processing or supply chain issues




About

3 out of 4 brands

using a B2B platform

also

integrate with an enterprise resource planning platform (ERP) or product lifecycle management (PLM) tool to manage their wholesale supply chain processes. Additionally, 83% of brands report that these ERPs and PLMs have a medium to high influence on their decision-making processes.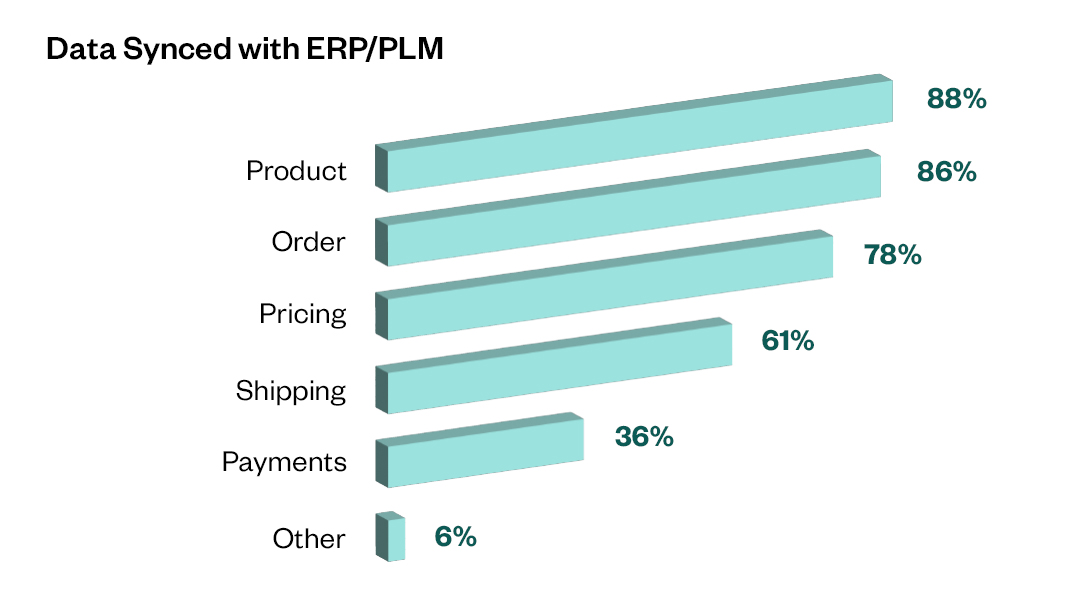 But it's not just data processing or dealing with supply chain issues driving the need for B2B platforms. Today's buyers expect customized selections and B2B platforms with automation capabilities can provide that.
As our report noted, "brands place the most importance on tools that allow for greater customization and flexibility, such as custom line sheets, email campaigns, and custom pricing."
As modern B2B platforms add a more "bespoke" experience to the buying process, recent statistics begin to add up. Buyers are more trusting of online buying platforms, even relying on them to discover new brands. And other companies are shifting focus to these wholesale models because of the efficiency and customization they offer buyers.
As Josie Quaile, Enterprise Customer Success Manager at NuORDER by Lightspeed said in the report: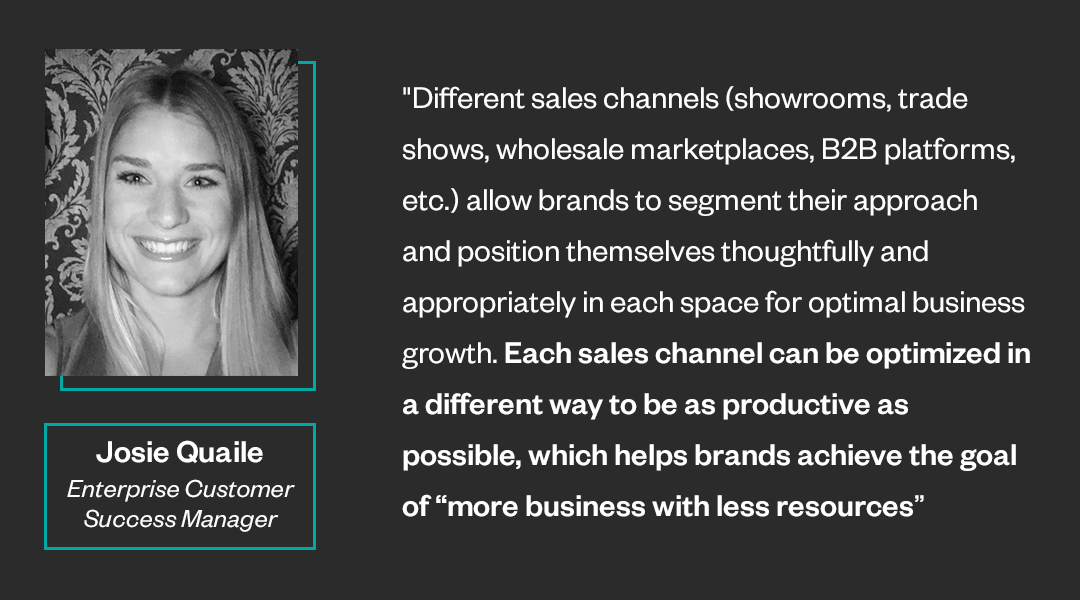 What's Next for Wholesale?
We asked respondents what they anticipate the top challenge will be for wholesalers in 2023. These were the top answers:
Recession/Reduced consumer demand (25%)

Increased business costs and inflation (18%)

Excess inventory (16%)
In other words, economic turmoil was the foundation of all of the top responses. B2B wholesale platforms give companies more resources to manage inventory and accelerate the buying process. As it turns out, that may be exactly what companies need in 2023.
Conclusion
You can uncover more about why wholesale is a priority for brands, overall processes and standardization, and areas where brands are looking to scale in our latest report here or the button below.